How to add a new font?
How to add a new font?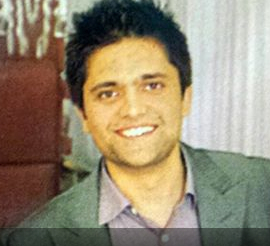 By Nikhil J
updated about 1 year ago
To add a new page follow these steps -
1.Select 'CMS' from the left sidebar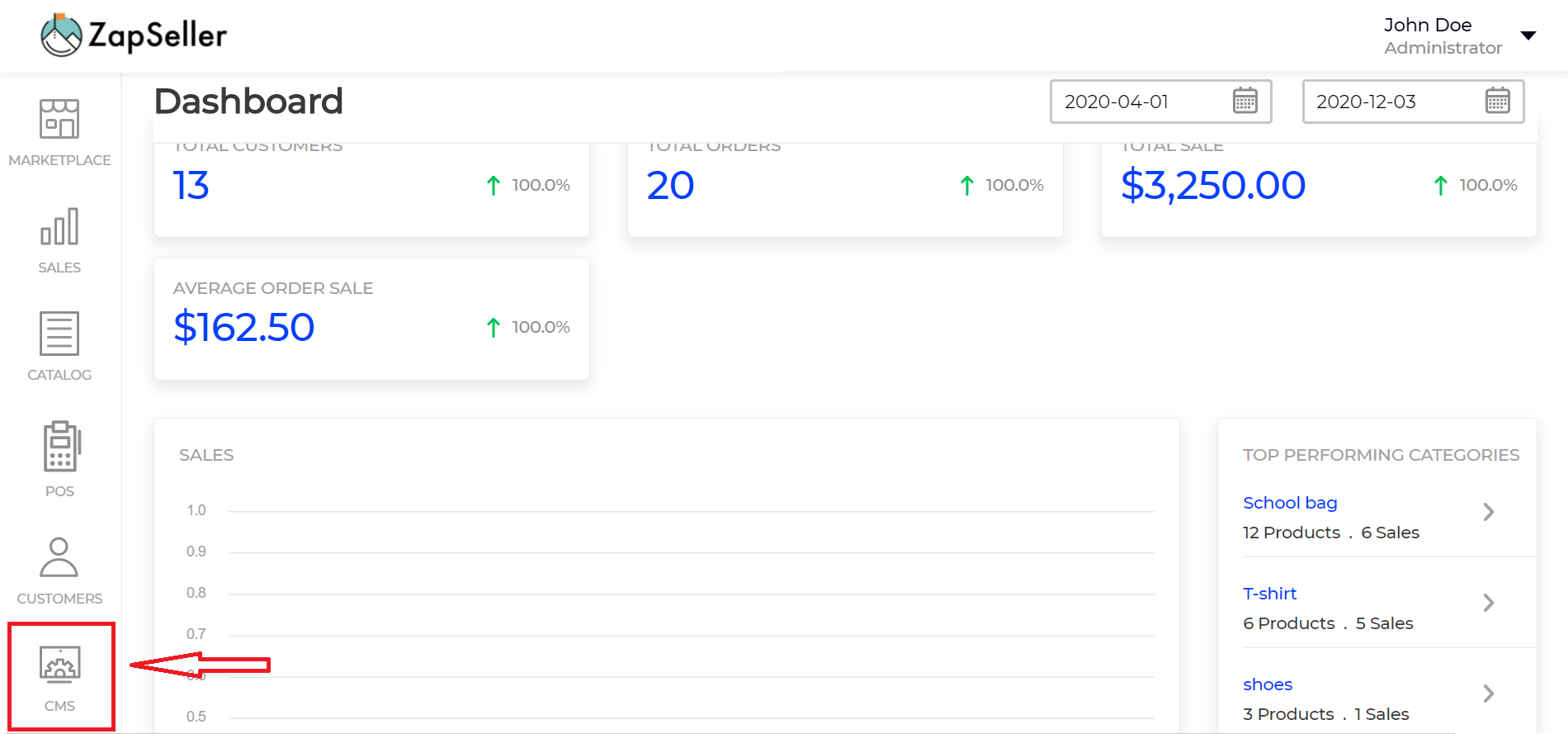 2.Choose the' Google Fonts' subsection in this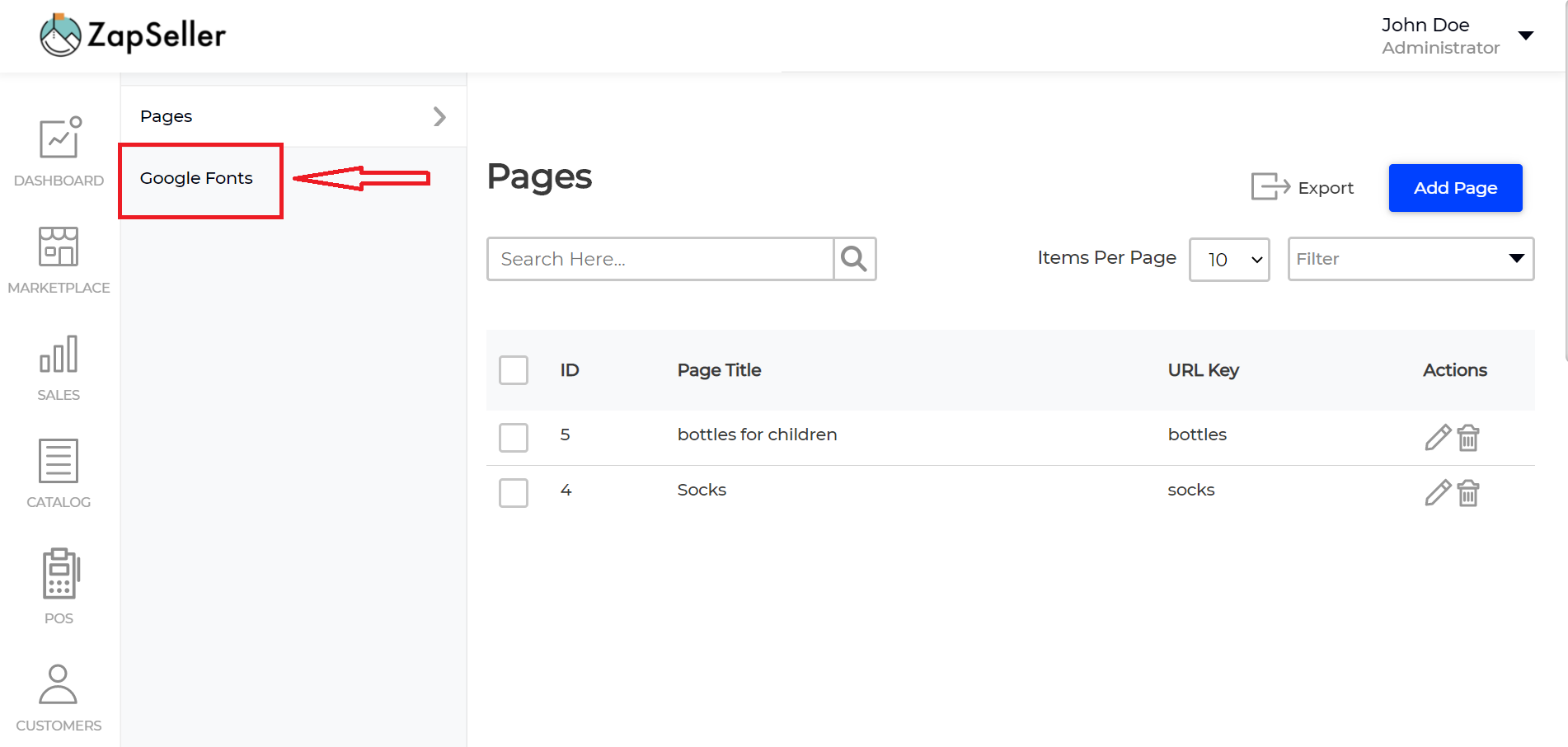 3.Click 'Add Web Font' on the right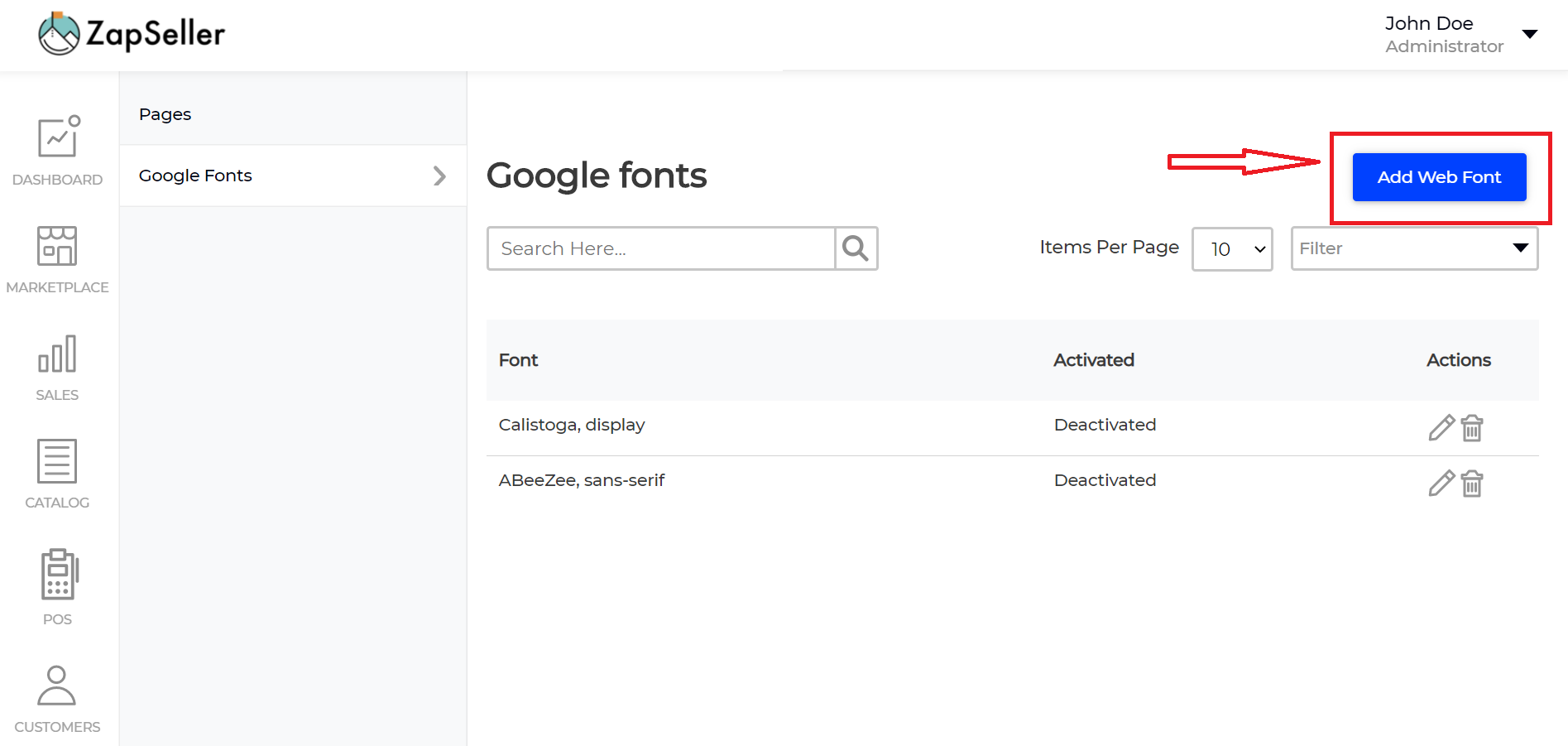 4. Select any font as per your preference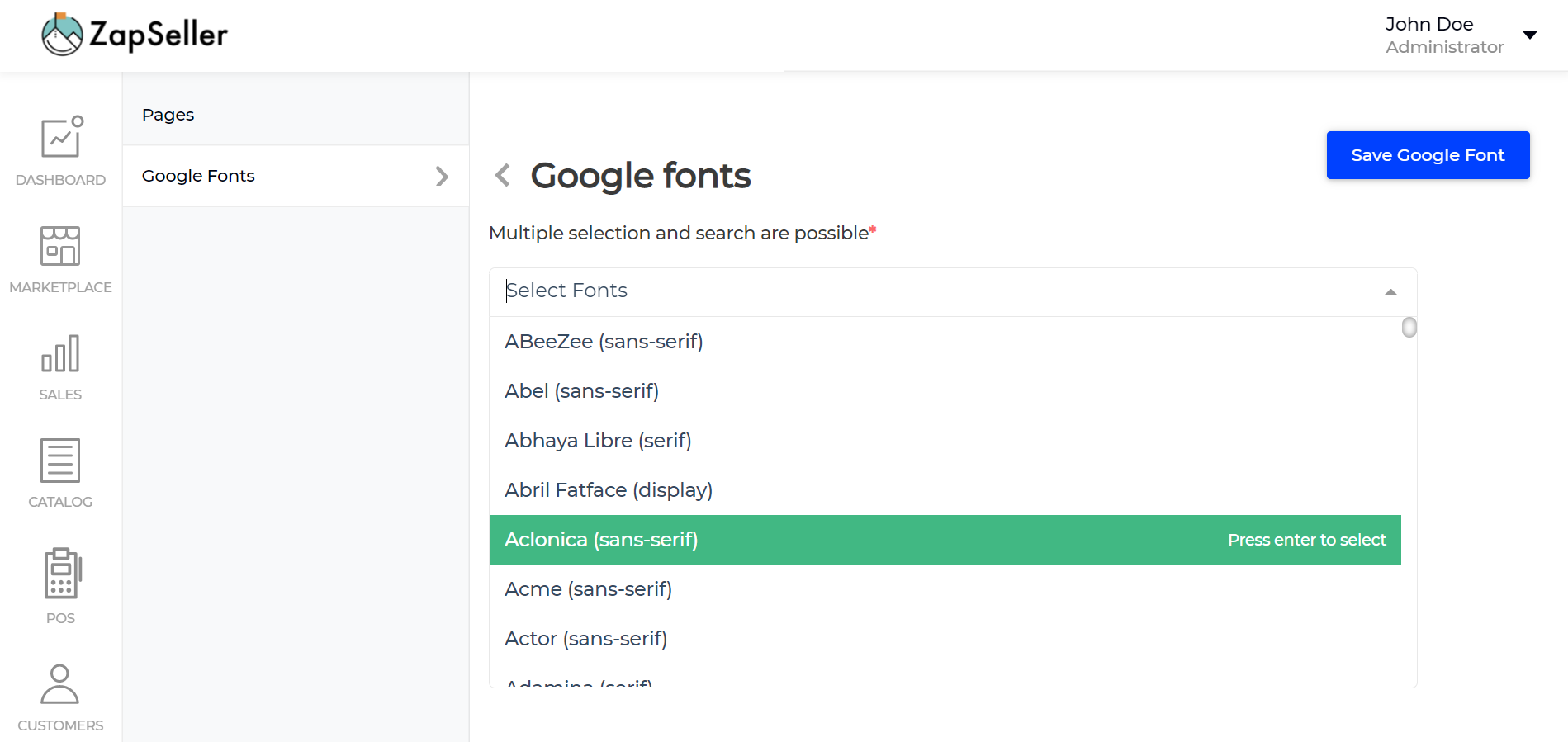 5. Click on the"Save Google Font' button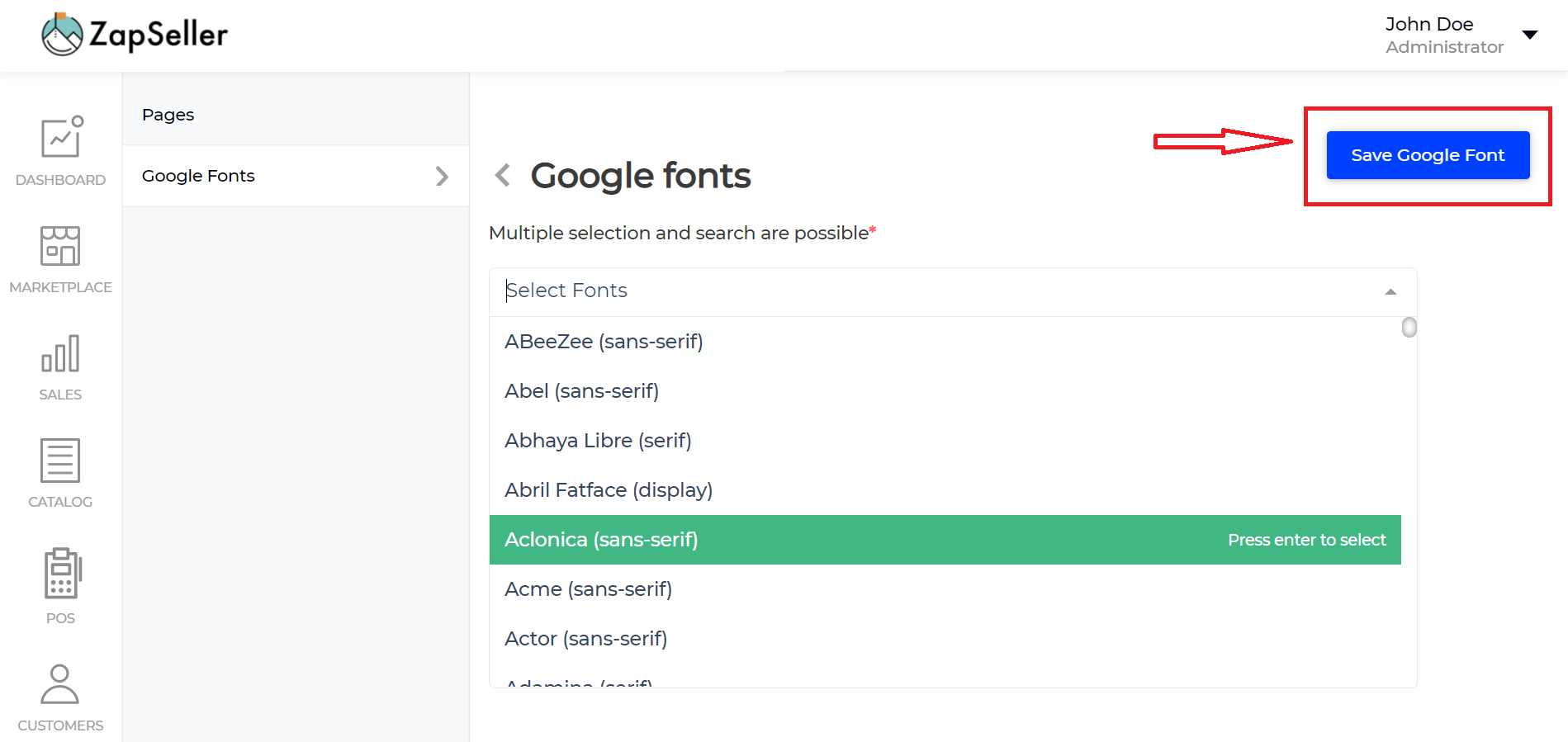 Did this answer your question?