1.Choose 'Sales' from the left sidebar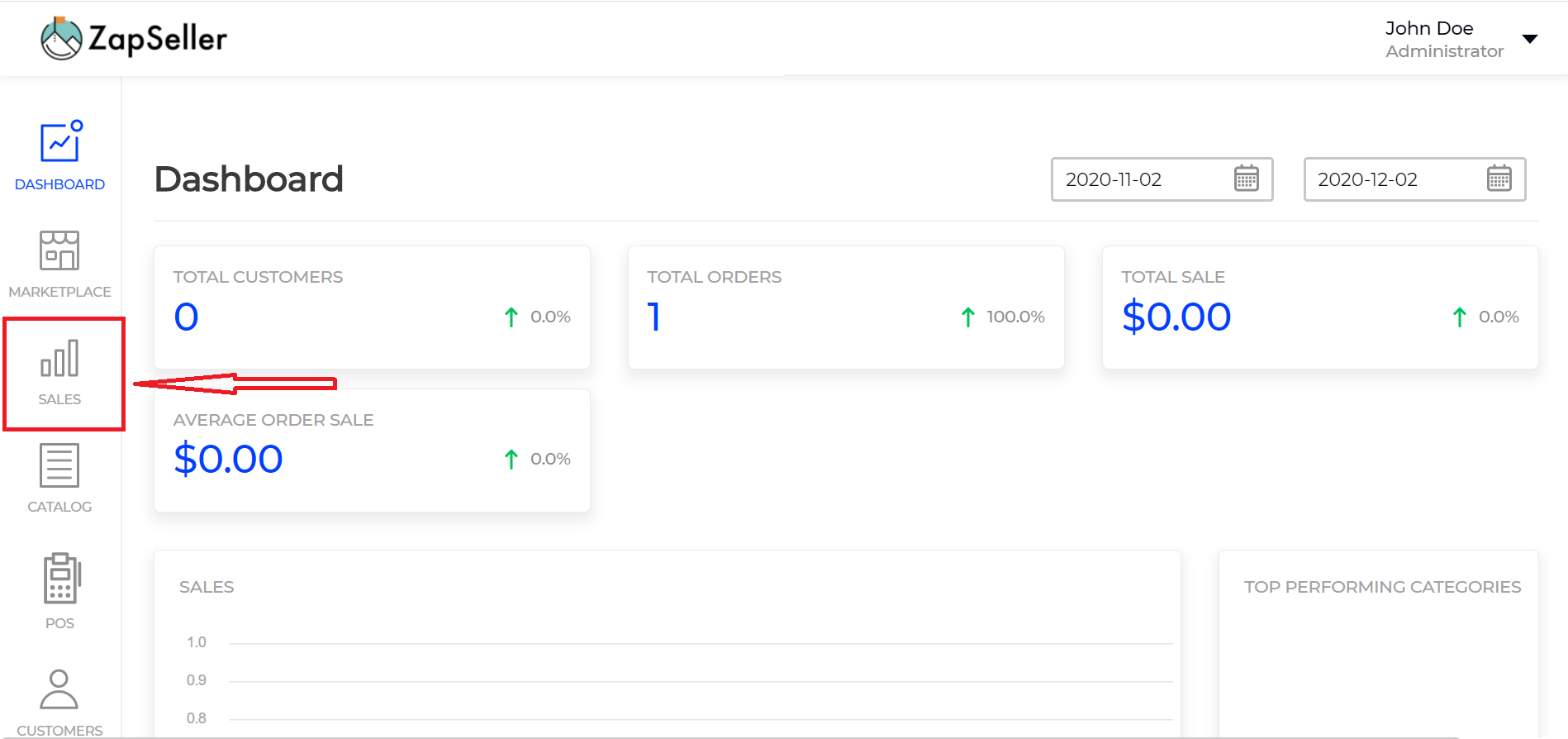 2. Select invoices sub-section.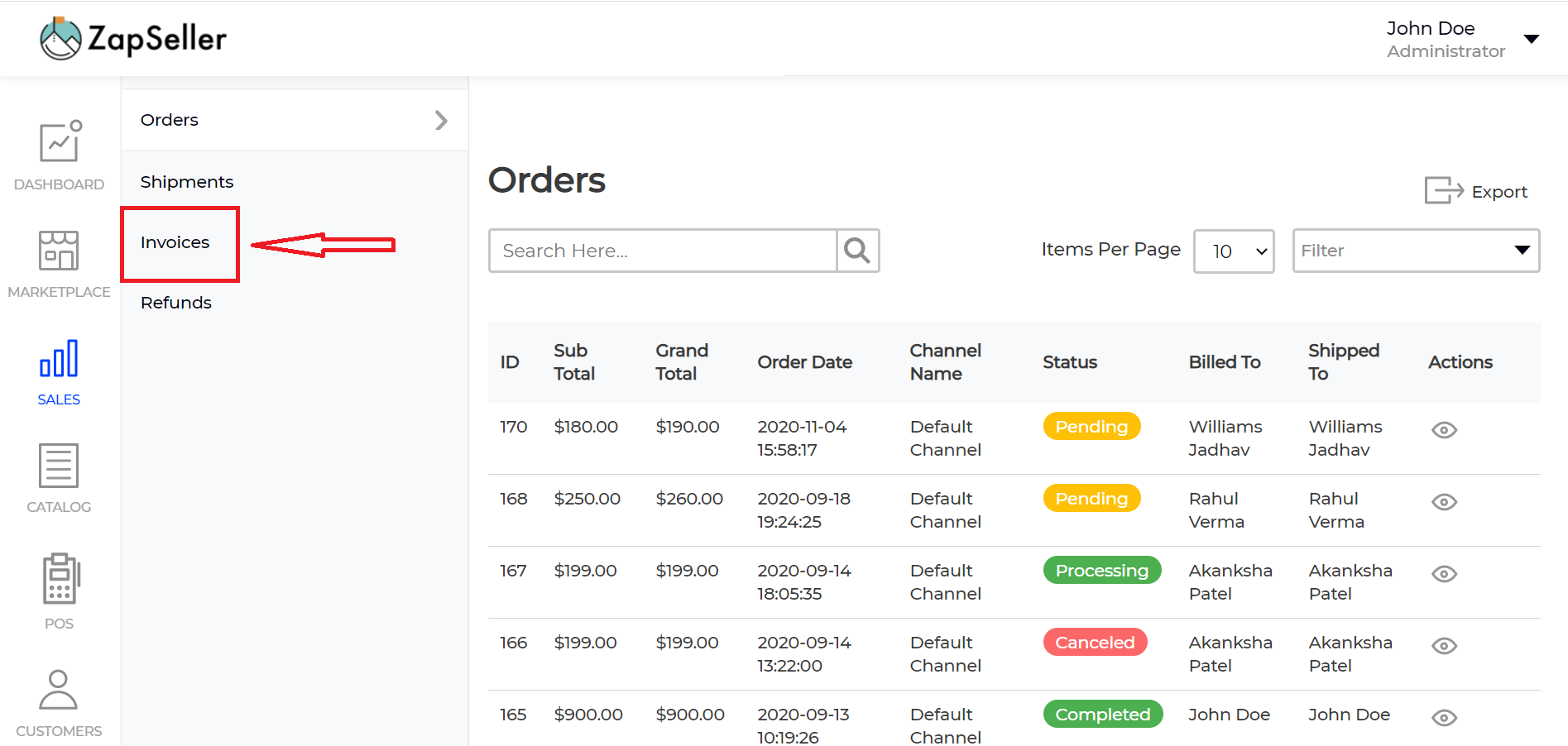 3. Here, the admin can see all the details of invoices of sale on their own shop like order id, grand total, invoice date. Admin can see other details like billing details, customer address, shipping information, order status, etc. after clicking on the view button of a particular sale.